- AUCKLAND'S COUNTRY RETREAT & EQUINE CENTRE -
Accommodation & Corporate | Equine Facilities
Dune Lakes Lodge is situated at South Kaipara Heads, a totally unspoilt part of the world less than one hour from downtown Auckland.
The homestead villa stands at the edge of Woodhill Forest and adjacent to beautiful Lake Kereta. Restored with meticulous care, Dune Lakes Lodge is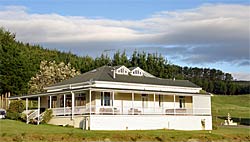 one of New Zealand's most exclusive and charming country retreats - the perfect place to rest, relax and unwind. Set on 37 acres it is a haven of peace and tranquility that caters to the whole person - mind, body and soul.
Dune Lakes Lodge caters for tourists, couples, families, business people, teams, or small corporate groups and equestrians. Accommodation options include:
4 Luxury Guest Rooms
Bed and Breakfast
Bunkroom in the Barn
Camping Facilities
Our amenities and services include:
Corporate Events
Teambuilding
Weddings
Kids Holiday Programmes
Weekend Camp Specials
Natural Horse Care
Equine Hoofcare Centre
Equestrian Facilities
Art & Yoga Workshops
The environment is conducive in producing a 'get away from it all' atmosphere. Whether you're here for vacation enjoyment, a romantic
weekend, family fun, planning business meetings, brainstorming or team building, it won't be long before you appreciate the value of escaping your daily routines into an environment that both clears and opens your mind. The benefits will be reflected in what you experience, produce, plan or create.
On the equestrian front, we offer fabulous year-round riding (no mud!) as well as natural hoofcare, horsemanship, horse starting and lameness and behavioural rehabilitation.
Adjoining the property on one side is Woodhill Forest leading to Muriwai Beach, on the other side Ti Tree Farm, with fallow deer, sea views, lake swimming, a small cross-country course, and a full set of show jumps. How does it get any better than that?
Singles, couples, riding and pony clubs are all welcome, with your own horses or ours. For those who don't want to ride, there is wonderful walking, and a pony trap for trips to the lake. Also in the vicinity is a popular golf course and the Parakai thermal pools. Historic Helensville is only 10 minutes' drive away.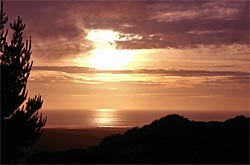 And if you are looking for even more to do, we can arrange:
Golf
Flying Lessons
Forest and Beach Horse Riding
Cruising on Harbour and Ocean
Ocean Fishing Charters
Trout Fishing
Quad Biking and Mountain Bike Hire
4 Wheel Drive Adventure Park
Sky Diving
Tree Tops Forest Adventure
---
Email: info@dunelakeslodge.co.nz
Land line: Ph: 0-9-420 20 40
Rosemary: Ph: 021 39 39 58
Address: 470 Wilson Road, RD1, South Kaipara Head, Auckland.
Website: www.dunelakeslodge.co.nz
Directions:
Take SH16 to Helensville. At the roundabout take the South Head/Parakai road for 18km. Go past the hot pools. Wilson Rd is the first left after passing the turnoff to Shelly Beach. That's less than an hour from central Auckland!